sponsored by
Tell Me About the Run...
~ WCIC's "Run 4 Fun" is a 4K (about 2.5 miles). You can run or walk (see path). And if 4K is a little long for you, just complete the portion you choose.
~ This run is all about Faith, Hope, and your Family. This is a wonderful opportunity for the WCIC community to come together and celebrate our shared values and purpose.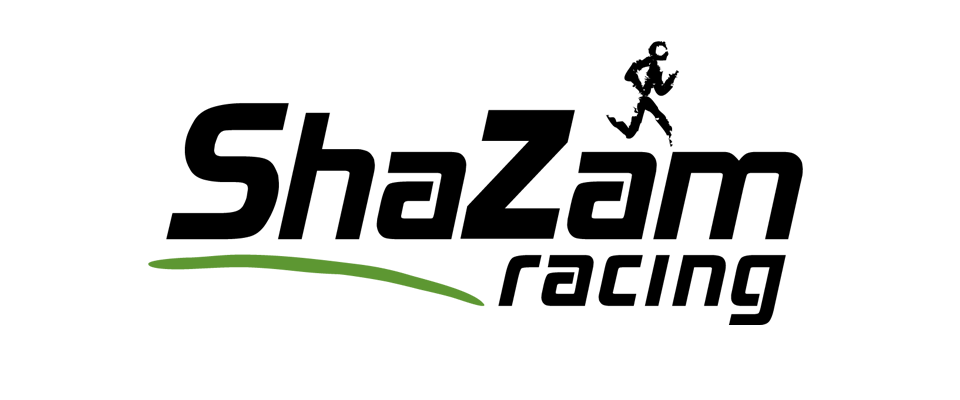 ~ The 4K will be timed, and prizes will be awarded to the top male and female runners overall as well as the top 3 male and female runners in each age bracket. The official 4K timing will be provided by ShaZam racing.
When and where?
~ This year's run is at W. H. Sommer Park in Peoria, a gated park that will only be open to the race participants that day. The run path is wide and paved, perfect for runners, walkers, and strollers.
~ There are 320 acres of beautiful wooded parkland with open grassland and meadows where you can have a picnic after the run if you want to pack one.
~ WCIC has reserved W. H. Sommer Park for the "Run 4 Fun" on Saturday morning, August 25. Enjoy the park with your friends and family up until noon.
~ The run begins at 8 am. You should sign up in advance, but there will be an opportunity for some last-minute sign ups from 6:30 - 7:30 am at the registration table on run day.
How much?
~ Early bird rates are available through July 31. On Aug. 1, prices increase by $5 per person:
Adults, age 18 and up: $25
Kids, age 13-17: $20
Children, age 3-12: $15
Family: $60
The Family registration includes you, your spouse (if married), and all your kids under 18. This registration can save families money, but if you actually save money signing up individually, please do so.
~ 100% of all registration fees go to support the nonprofit ministry of WCIC.
The mission is to share hope in Jesus one song, one conversation, one heart at a time. You can also make an additional donation to support the ministry when you register.
~ You can use your 4K to raise support for the ministry of WCIC. If you raise $200, you are a HOPE HERO, and you will receive a HOPE HERO cape to wear the day of the run. You are bringing HOPE to the community!
How do I sign up?
~ Great! You are signing up! Can't wait to see you there!
~ There are three ways to sign up:
1. Join the team of a friend who's already signed up.
Did a friend already sign up and invite you to join their team? If so, join your friend's team here.
2. Consider creating your own team.
This is a great way to invite others (friends, extended family, co-workers, neighbors) to join you and be part of the Run 4K Fun with WCIC! It makes signing up a little easier for them from the start. And it's easy for you, too! Just create your team as you sign up here.
3. Signing up without a team...
If you just want to sign up without creating or joining a team, sign up here (no team).
~ You can also sign up and pay all at once for other family members (like kids/spouse/grandparent) at the same time you register no matter which way you sign up.
~ If you can't be part of the run, you can still support WCIC by making a donation here: DONATE.
After you sign up:
Will you please consider using this 4K race, the Run 4 Fun, to raise support for the ministry of WCIC?
1. Set up your profile page. This is a way to let others know about your 4K and invite them to support WCIC with a donation or by signing up for the Run 4 Fun.
2. Invite your friends and family to your personal race page with a simple email or share updates on social media.
3. Every donation made through your personal run page will count towards your fundraising goal. If you raise $200 for WCIC simply by letting others know about your Run 4 Fun with WCIC, you will receive a HOPE HERO cape to wear on run day!
On Run Day:
1. Pick up your packet the day BEFORE the run at the WCIC studios in Peoria. Packet Pickup will be from noon to 7 pm on Friday, August 24. If you cannot pick up on Friday, come to Sommer Park on run day and visit the registration table between 6:30 am and 7:30 am.
2. Meet at W. H. Sommer Park: 6329 N Koerner Road, Edwards, Illinois 61528. (see to W. H. Sommer Park directions here)
3. Arrive by 7 am. (If you need to register an additional person on race day, the registration table will be open 6:30 - 7:30 am for late registration and last-minute packet pickup.)
4. Run begins at 8 am. The park entrance gate closes before the run starts, so be sure to arrive early!
5. WCIC has reserved the park until noon. You may remain in the park until that time or depart after the race.
Have Questions? See the FAQ.
"Let us run with perseverance the race marked out for us." - Hebrews 12:1
Donate:
Find a Participant or Team:
Participate: