WBGL Run for Hope 5K
Date:
Saturday, August 29, 2020
Time:
8:00 AM - 8:00 PM
Location: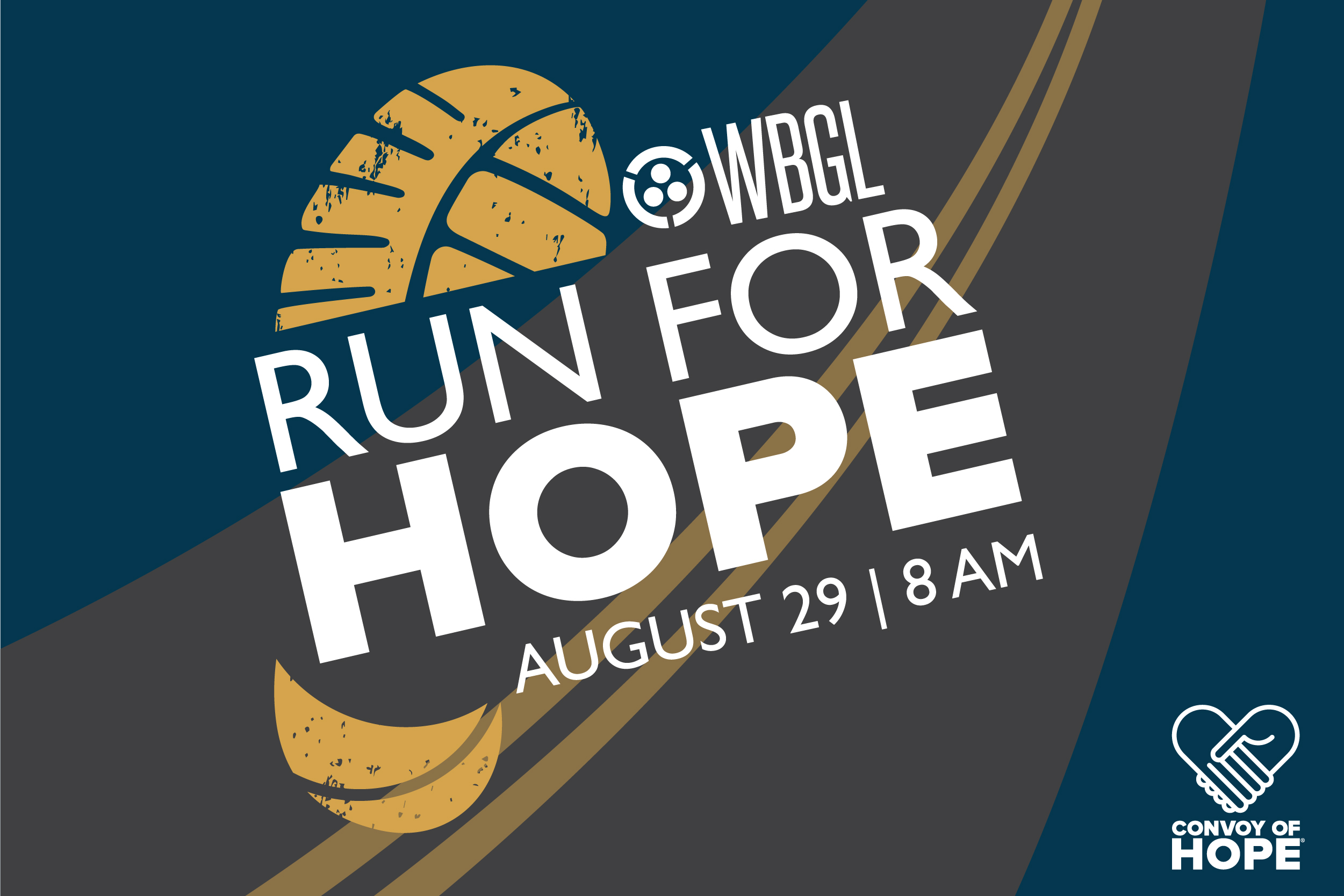 WBGL is bringing back our 5K….virtually! We've learned that exercise has been hope-giving and life-giving for us when there wasn't much else to do during quarantine. We are inviting you to join WBGL's virtual 5K, Run for Hope, on August 29th at 8am. You can run on a treadmill, in your own neighborhood, or even a local park!
WBGL's Run for Hope will benefit the organization Convoy Of Hope and their Beyond 10 Million Meals fund, which is helping provide hope and care through giving basic food and hygiene items to families in need. A Convoy of Hope truck can feed between 500-1,000 families. Would you help us fund a truck and bring hope to our community?
Registration is $15 per person, and when you sign-up for the race, we will send you a WBGL Run for Hope t-shirt and participation medal. Join our facebook group and post pictures when you run, cause we would love to see your face.
So, what are you waiting for? Runners, walkers, strollers, you are invited to WBGL's virtual Run for Hope, sponsored by Brownfield Sports!